+30% Donate Bonus.
All donations until Sunday 23:59 will grant you +30% bonus silks!
11.06.2020 20:55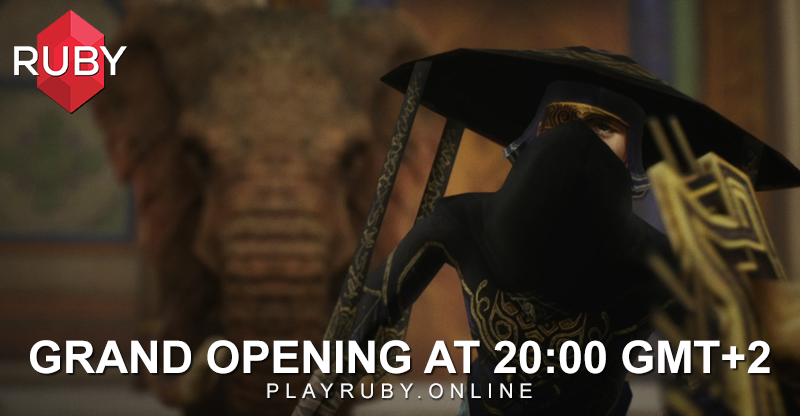 It is finally the time, Ruby will welcome its community back. Get ready, an amazing adventure is about to begin!
15.05.2020 14:20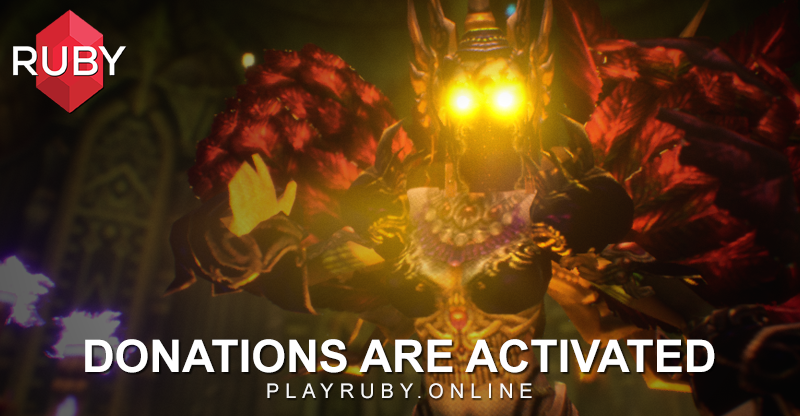 Donations are now live, grab your Silks and be ready for the big Grand Opening!
You can view all donate options by logging in the website and then going to donate section.
15.05.2020 14:16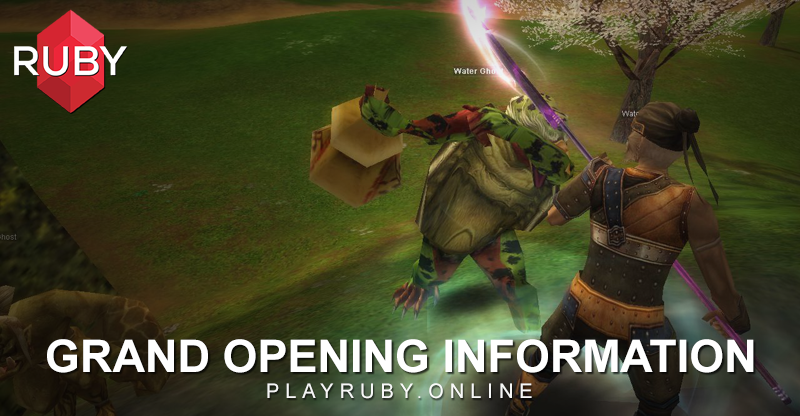 PC & IP Limits.
Ensuring a smooth experience as much as possible on the grand opening we have decided the following plan regarding PC & IP Limits.
-PC Limit will be 1 and IP Limit will be 2 on the first hours until people spread among all the map.
-Based on the server load once we decide the timing is proper, the limits will be increased to 2 PC and 4 IP which is the final setup.
Experience Rates.
Based on the poll results we have increased the experience rates to the following:
Solo Experience Rate: 30x
Party Experience Rate: 35x
First players to reach level 100 rewards.
As always we want to spice up the leveling competition, below you can find the rewards first players to reach level 100 will receive:
#1 Player: 1.000 Silks
#2~8 Players: 600 Silks
#9~16 Players: 400 Silks
#17~50 Players: 250 Silks
#51~100 Players: 150 Silks
#101~300 Players: 50 Silks
15.05.2020 14:14